On-site Dialysis Kidney Care
Aviva at Fitzsimons has partnered with DaVita Post Acute Services to provide on-site dialysis kidney care for our patients eliminating the need for coordinating travel to and from an outpatient facility while ensuring continuity of care between our team and Davita's highly skilled nurses. This is a first of its kind service to be offered anywhere in Colorado.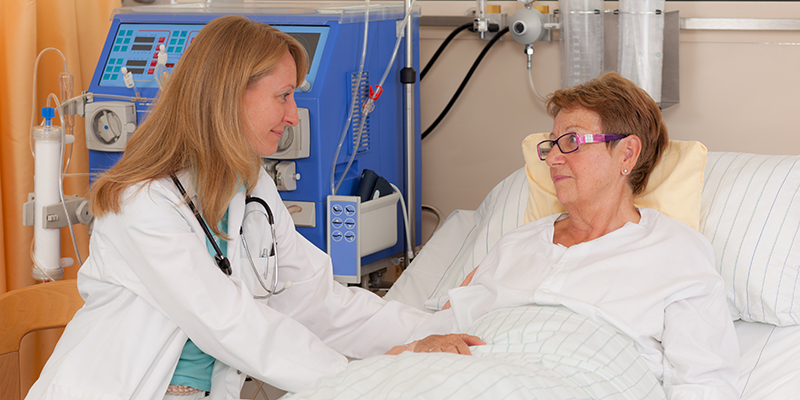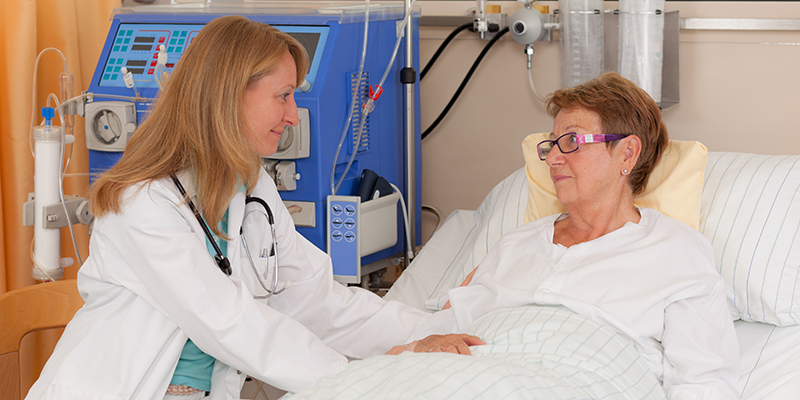 Convenient High-quality Dialysis
Patients can receive in-house hemodialysis three times per week from specially trained and dedicated DaVita Dialysis nurses with the support of experienced medical directors and under the supervision of Colorado Kidney Care physicians in our state-of-the-art Dialysis Den. In a comfortable, familiar, and relaxed setting, patients receive high-quality dialysis without the inconvenience of having to travel to an out-patient facility. This saves patients time and lowers their risk of exposure to infectious agents like COVID-19.
Enhanced Resident Quality of Life
The Dialysis Den enables patients to remain in our rehabilitation center to undergo dialysis without missing other scheduled therapies. In addition, here patients can receive hot nutritious meals served to order. This care model is more easily tailored to the individual's needs to improve their health and quality of life.
Better Quality of Care
Our collaboration with DaVita, a leader in kidney care services for over 20 years, ensures better coordination of dialysis with other therapies patients are undergoing for faster recovery. This can help shorten their length of stay, reduce healthcare costs, facilitate smoother discharge planning, and decrease readmission rates.