Rehabilitation Services to Restore Function
Our interdisciplinary team of healthcare providers offer intensive support for inpatient guests at Aviva at Fitzsimons and outpatient services for residents in our neighboring communities along the Front Range.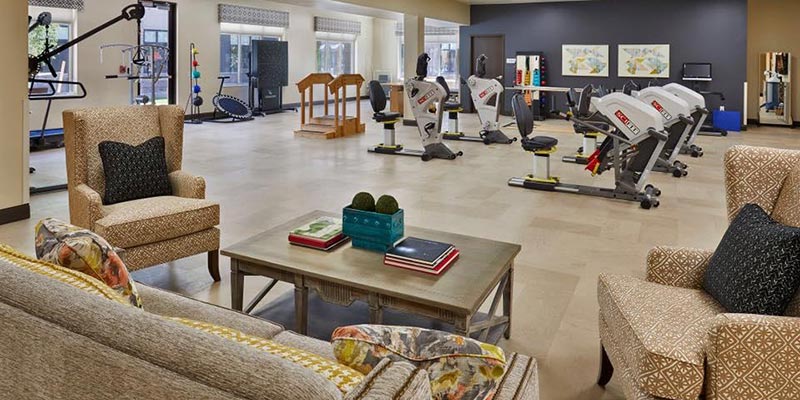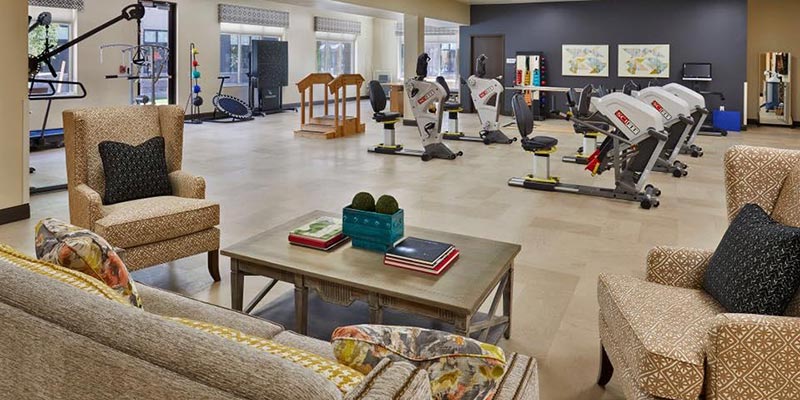 Occupational Therapy: Restoring Independence
Patients with an injury or disability that interferes with performing everyday tasks may benefit from working with an occupational therapist. Occupational therapists assess a combination of factors that contribute to overall well-being, like physiology, psychology, environment, and many others. While recovering at Aviva at Fitzsimons, patients have the option to work one-on-one with occupational therapists in our mock apartment, complete with a kitchen, bedroom, bathroom and laundry. This simulated environment provides hands-on experience to improve the ability to perform activities of daily living.
Physical Therapy: Improving Mobility
A physical therapist can be a great resource for someone with an impairment specifically related to movement. Some examples of this include balance training to maintain a center of gravity and sense of stability; gait training to improve walking habits and avoid injury; and range of motion (ROM) exercises to alleviate joint stiffness, pain, flexibility or strength.
Speech Therapy: Maintaining Communication
A lot goes in to keeping up a conversation, but the role of a speech-language pathologist extends well beyond everyday small talk. A speech-language pathologist is an expert in communication who treats a range of disorders, primarily related to speech, language, social-communication, cognitive-communication, and swallowing. For patients with conditions limiting speech, language or swallowing skills, our speech-language pathologists play an important role in helping you recover your ability to communicate effectively and/or enjoy meals safely.
Our Rehabilitation Services Include:
Orthopedic rehabilitation