Specialty Services and Complex Care
Aviva at Fitzsimons has a multi-disciplinary team that provides a well-rounded care program that meets the needs of medically complex patients.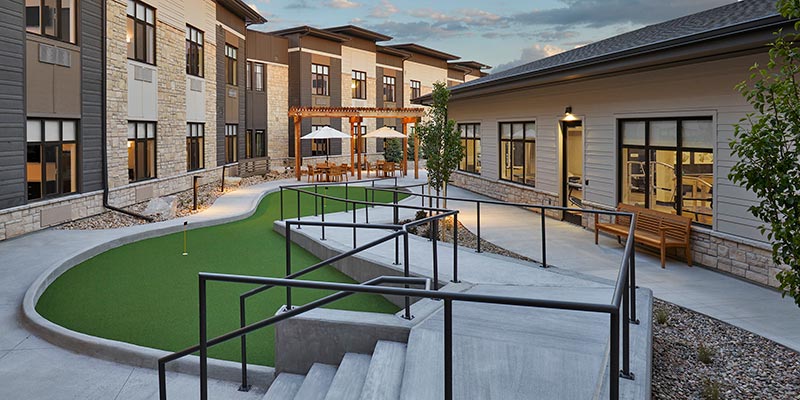 Advanced Programs for Medically Complex Needs
Advanced care programs at Aviva at Fitzsimons are designed to support individuals with medically complex conditions or diagnoses. Services are focused on comfort, safety and stability, with the primary goal of helping each patient manage or adjust to any lifestyle changes necessary for improving overall independence. Our team works diligently to maximize each person's ability to enjoy an active, fulfilling lifestyle.
Coordinated Care Delivered by Trained Specialists
We have physicians at our campus six days a week, including attending physicians, nurse practitioners, physician assistants, a pulmonologist, a critical care physician, a podiatrist and a respiratory therapist. Your care team works closely with you to help you achieve your recovery goals and help you feel comfortable during your stay.
Our Specialty Services Include:
Advanced Pulmonary Care Program:

Pulmonologist and critical care physical available onsite
Tracheostomy management
Trilogy, BiPAP and CPAP management
Respiratory Therapy

Advanced Cardiac Care and Recovery Program:

Cardiac surgeries
Congestive Heart Failure (CHF)
Strokes and other related cardiac conditions

Post-Surgical Recovery:

Orthopedic and joint replacement
Advanced wound care and amputations
Transplant management
Enteral and TPN management
Renal care management
Sepsis management and IV therapy